past, introduced the implementation progress of individual work, and expressed hope for further consolidation of their collaboration.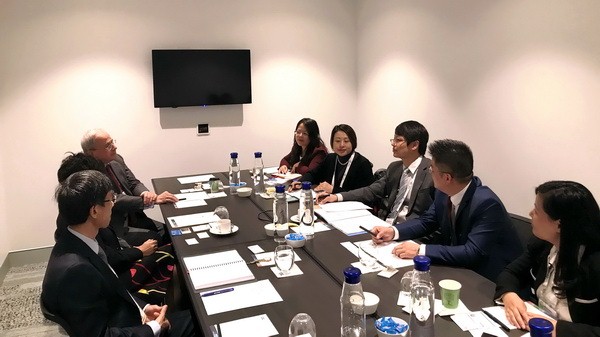 The chair of the AIPPI, Mr. Ma Hao, first of all, thanked the China Trademark Association for attending the Annual Conference. He expressed that, as one of the most important international non-governmental organizations in the global IPR realm, the AIPPI wished to deepen its cooperation with China Trademark Association in every aspect, in order to jointly promote the improvement of international IPR protection and, simultaneously, the international impact of both organizations. The executive director of the AIPPI, Mr. John Bochnovic, introduced the development situation of the AIPPI and the conduction of its activities around the world. He also expressed hope for the China Trademark Association to participate the International Intellectual Property Organization Cooperation Conference. The office administrator of the China Trademark Association, Zhang Yuning, expressed appreciation for the AIPPI's invitation to the Annual Conference. He briefly introduced the development history and current state of the China Trademark Association, and proposed suggestions about the bilateral cooperation, in terms of IPR protection training, international communication of IPR, value assessment of trademarks, and holding China International Trademark Festival. The senior personnel of the AIPPI said that they would carefully consider the relevant suggestions from the China Trademark Association and would do its best to send a delegation to attend the 2018 China International Trademark Festival.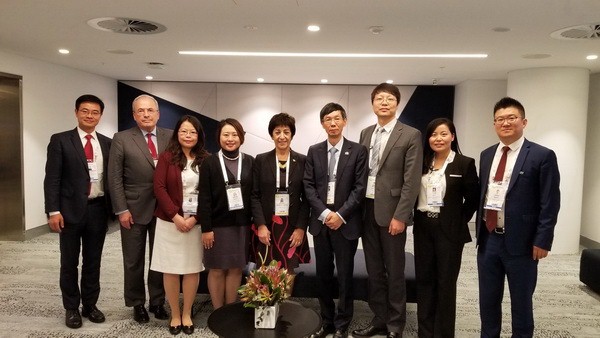 The headquarter of the International Association for the Protection of Intellectual Property (AIPPI) is located in Switzerland. It was founded in 1897 and has a history of 120 years. Currently, the AIPPI has more than 9400 members and is holding International Conference and executive meeting annually. The AIPPI has chapters in over 70 countries and regions around the world, while the China chapter was founded in 1982.